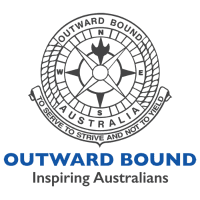 Warwick Deacock OAM passed away Monday 3rd April, 2017  aged 90. Warwick was involved in the early years of the Duke of Edinburgh's International Award in Australia through his friendship with Lord Hunt and Kurt Hahn, who along with HRH Prince Philip founded the Duke of Edinburgh's Award in 1956.
He migrated to Australia with his wife Antonia & daughter Kate (3 weeks old) for 10 quid in 1959. His task in Australia was to establish the Australian Outward Bound School on the Hawkesbury River in NSW and during this period he supported the established the Duke of Edinburgh's Award in Australia.
Warwick organized the first Australian Himalayan treks in 1967 and first climbing Expedition in 1975 which were filmed by Michael Dillon - Australia's first Gold Award Holder.
He was awarded a Medal of the Order of Australia (OAM) in 1997 in recognition of service to conservation and the environment, particularly through the Chakola Wildlife Refuge, Kangaroo Valley NSW.
The Award's formative years benefited from Warwick's enthusiastic contribution and Warwick will continue to be remembered for his service to youth development and adventure.