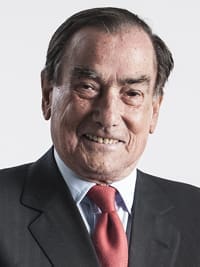 Eminent Australian philanthropist and businessman Michael Crouch AC passed away Friday February 9, 2018.
Michael was a long term Benefactor and supporter of the Duke of Edinburgh's International Award both in Australia and abroad. He was the Chair-Elect for the National Board and former Director, Deputy Chair of the Friends, Award Ambassador, International Pearl Champion and World Fellow.
In 2017 he was conferred the Companion of the Order of Australia for his for eminent service to the community through philanthropic contributions to youth, cultural, medical research and health care organisations, to business in the areas of manufacturing and international trade, and as a supporter of innovation and higher education. Michael Crouch's philanthropy was legendary.
Amongst his numerous other business and charitable works Michael has been a long term supporter of The Duke of Edinburgh's International Award in Australia and his philanthropic work, governance and financial contributions have significantly contributed to the growth and success of the Award.
Michael was Director on the National Board from 2007 to 2012 contributing to substantial reform to improve the financial position of the charity and to develop new strategies to drive diversity and long term growth. He also served on the organising Committee of the visit to Australia by HRH The Earl of Wessex in 2014. Michael was appointed Deputy President of The Friends of the Duke of Edinburgh's Award in 2012 and was still actively involved in that role.
Later, Michael become the Benefactor for the Award in Australia, an Australian Award Ambassador, a World Fellow and more recently a Pearl Ambassador, financially contributing to the Award's growth internationally, with a particular interest in supporting the Award in our neighbouring Pacific countries.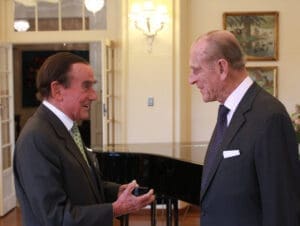 Michael's generous support has funded the development of the Online Record Book as he was keen to ensure technology enabled more youth to access the Award. His support and commitment to this saw the Australian online record book technology being used as the international platform by over 40 countries.
Michael was also the architect for the Award Ambassador program that has now over 80 prominent Australians as financial contributors supporting disadvantaged youth and active advocates.
Award Chairman the Hon Shane Stone AC QC said: ''This is a sad day in our history. We have lost a great friend, mentor and supporter. The conferral of the Companion of the Order of Australia, our Nation's most senior civil Award, was a fitting tribute to Michael's life. On behalf of the Award we recognise his extensive contributions to the Award and extend our condolences to Michael's wife Shanny and their three children, Charlotte, Sarah, and George''.
May he rest in peace.​