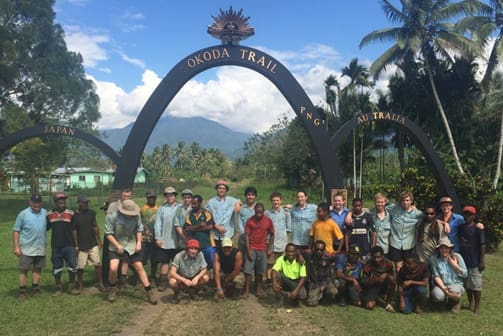 Thanks to the Flight Centre Foundation – a Principal Sponsor of the Duke of Edinburgh's International Award Australia over 130 Award Participants have had the opportunity to experience the Kokoda Trek in Papua New Guinea over the past four years.
Committed to supporting and empowering young people, The Flight Centre Foundation assists disadvantaged youth and young people in doing their Award, and primarily to take on the Kokoda Trek as part of their Adventurous Journey.
Each year three to four groups are selected and in 2015 they were from Edenhope College Victoria, Emerald Secondary College Victoria, MacKillop Catholic College Northern Territory and Dubbo College Delroy NSW .
Throughout the Award and Adventurous Journey, Participants create new friendships, whilst learning teamwork and helping others. All these young Australians gain an understanding of the history of the Kokoda Trek, an admiration for the hardships faced by the soldiers in PNG, and bond with the local people of PNG during their trip away. This provides them a different perspective of the lives of others, and an appreciation for the opportunities they receive.
As the Participants, Trek Leaders and porters hike through the tough terrain, they build a sense of comradery, similar to the bond between the Australian soldiers in PNG. Participants encourage and support each other, learning that working together brings greater outcomes.
As they reach the peak of the trek, there is a sense of achievement and the realisation that they are able to overcome obstacles and achieve amazing things if they set their mind to it. For many of the disadvantaged youth, the Kokoda trek gets them out of their comfort zone, builds their interpersonal skills through connecting with others, whilst building confidence and independence.
Nathaniel Van Der Hulst from Emerald Secondary College said
"This (Kokoda) trip showed me some amazing things including: views, villages, children smiling, and new friends. I also discovered a lot of things about myself like: my drive and determination to achieve goals, becoming more fit, and also that it's a greater feeling to give to those with nothing, then receiving when I have so much."
Adult volunteer, Emma Foster said
"The great parts about our hikes were that we not only got to train for the Track but we also got to know each other out on the hikes and began to gel as a united team. This was important for both the stude nts and teachers as it made everyone gain trust and respect for one another and the reasons behind why we wanted to be there"
While Participants reache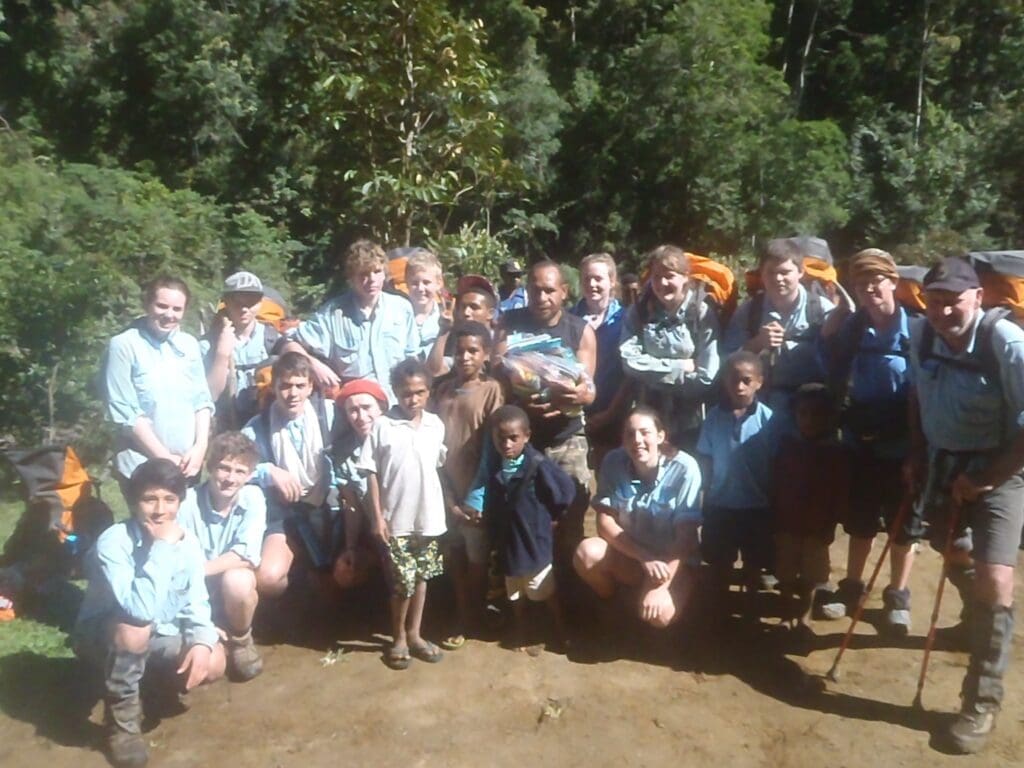 d great feats, parents also viewed a positive change in their children, with a mother of a PCYC Participant saying
"Jesse is a lot more independent and stronger in himself; he is more confident and makes his own decision. I think he has grown into a man while he was away in PNG."
Thanks to the Flight Centre Foundation for providing these opportunities which will remain forever in the hearts and memories of these young Australians.