Congratulations to The Hon Gary Nairn AO who has been appointed as National Chairman of The Duke of Edinburgh's International Award-Australia.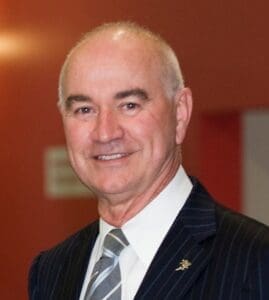 Following a professional business background in surveying and mapping in Australia, the UK and Geneva, in 1996 Gary was elected to the Australian Parliament as the member for the Eden-Monaro and went on to be reelected in 1998, 2001 and 2004. Over his time in parliament he also served as the Parliamentary Secretary to the Prime Minister and as Special Minister of State.
Recent and current appointments have included:
Chair, The Northern Territory Planning Commission (NTPC)
The Tasmanian Spacial Information Council (TASSIC)
Chair, The Mulloon Institute (Not-for-profit)
The advisory committee of the Centre for Spacial Data Infrastructure and Land Administration (CSDILA)
The Spacial Industries Business Association (SIBA)
Board Member of The Northern Territory Environment Protection Authority (NTEPA)
Chair of Trustees for the Alliance Francaise de Canberra Building Fund
Consultant for AAM Group
Strategic advisor for Monaro Early Intervention Services (MEIS) - a not for profit organisation helping young children with disabilities.
In 2015, Gary was appointed Officer in the Order of Australia (AO) for his services to the Australian Parliament, his work with NSW and NT communities, the special sciences and disability support services.
We would like to extend a warm welcome and congratulations to The Hon Gary Nairn AO on being appointed to this important leadership role as Chair of The Duke of Edinburgh's International Award - Australia.