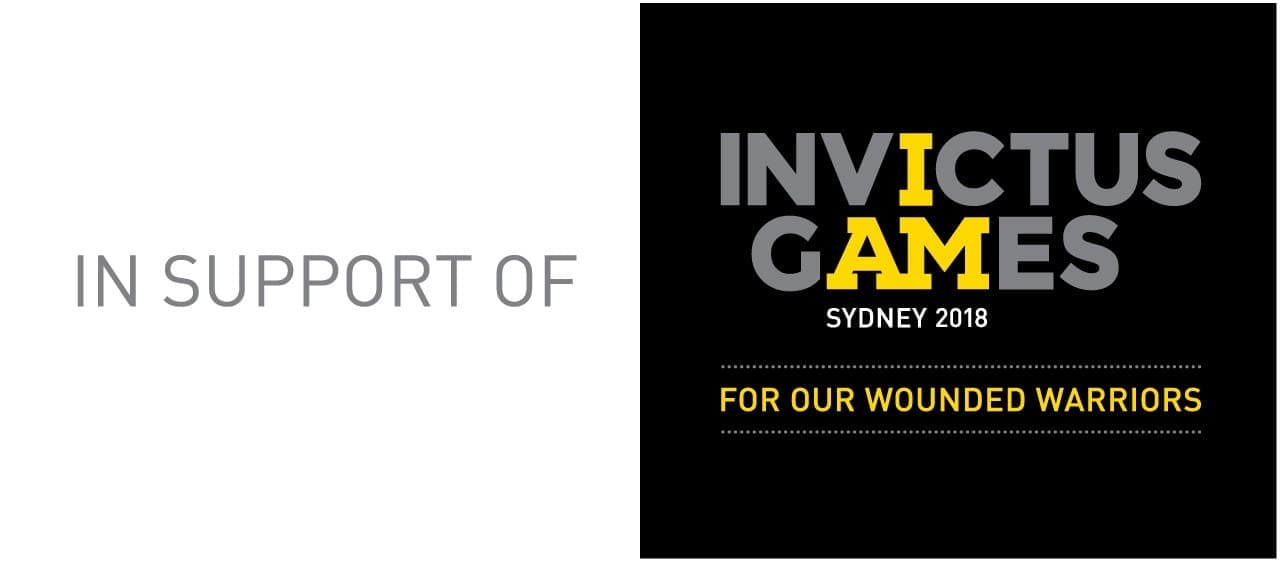 Passionate about raising awareness of the healing power of sport and supporting the adaptive sports community, the Award in Australia encouraged its 40,000 Participants nationwide to join the #MakeYourMarkDownUnder campaign in support of Invictus Games Sydney 2018 presented by Jaguar Land Rover which took place last week from 20-27 October.
Following the conclusion of the Games, the Award will continue to 'make its mark' by providing 20 bursaries to young wounded, injured and ill service personnel and veterans to do their Award. The Award will provide a bursary of a minimum $1000 each to individuals over 2 years. This will cover Award registration, travel and carer support, and career mentoring from participating Duke of Ed Employers.
The Award aims to encourage greater engagement with adaptive sports groups nationwide, highlighting the inclusiveness of the youth program which is accessible for all to take part in.
CEO of the Award Australia, Peter Kaye AM, recognises the Award as a powerful tool for encouraging young adults to excel in setting and achieving personal goals and allows the development of crucial skills that will assist them in life and pursuing a meaningful career.
"At the Award, we feel it's important to support serving and veteran defence personnel. This has been a passion of ours in building a community that is accepting and inclusive of all people. We are very happy to offer these bursaries to the service personnel and veterans who took part in the Invictus Games Sydney 2018 to show our support for everything they have done for us. We know that the Award will help them reconnect with their communities and continue to serve others, reinforcing the same values gained during their time in the Armed Forces."
Invictus Games Sydney 2018 CEO, Patrick Kidd OBE, welcomes the support the Award has offered and believes #MakeYourMarkDownUnder has ignited interest amongst Award Participants nationwide:
" It is brilliant to hear The Duke of Edinburgh's International Award Australia will support the legacy of the Invictus Games Sydney 2018. We wanted to generate a broader understanding of the sacrifice of service, the challenges of living with mental or physical injury, the value of resilience and the healing power of sport to assist recovery and rehabilitation and we are grateful for the Award's support in continuing this work in communities around Australia."
Founded by His Royal Highness The Duke of Sussex in 2014, the Invictus Games is an international adaptive sporting event for wounded, injured and ill servicemen and women, both active duty and veteran. The Games highlight the power of sport to inspire recovery, support rehabilitation, and celebrate the crucial role played by family and friends.
Whilst The Duke of Edinburgh's International Award is a personal development program that allows for youth leadership and strong citizenship, it offers all young Australians aged 14 – 24 the opportunity to experience personal achievement through a balanced program of individual challenge and teamwork.