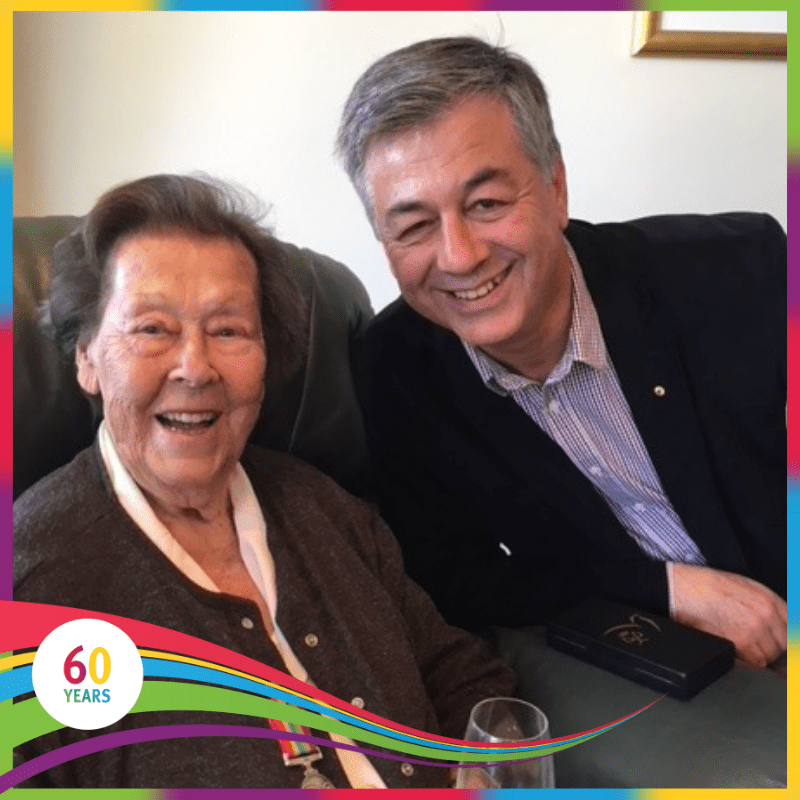 About Vivienne Ashcroft OAM
During the formative years of the Award's growth, Vivienne was the mainstay for the Award's Executive Officers. Much of this time there was little structure and guidance and goodwill was needed to keep the Award focused on supporting a growing number of young people. She provided the secretariat support for 5 national Chairs and for the most part was the only employee. Vivienne was acknowledged by the Award in Australia and Internationally for her role as lead advocate to implement the Award Program in Australia for Girls. She was the Award Leader for Grace Bros Roselands NSW.
At the 50th Anniversary celebrations, Vivienne was recognised as one of the 10 most significant national contributors to the Award's development.
Vivienne was also an advocate for the Award to be taken up by young people living with a disability and for many years worked closely with the Cerebral Palsy workers and volunteers. Vivienne's active networking and ability to maintain close relationships also enabled the national Office to secure free office accommodation for over 15 years.
Vivienne was also a key contributor to the formation of the National Friends and worked closely with Sir Eric Neal to secure the initial group of World Fellows. In 1983 she was awarded an Order of Australia Medal for her contributions to youth and to the YWCA.
Vivienne was a long time member of the Award's  International Review Panel in the 1980s and 1990s undertaking in-country peer reviews prior to the establishment of NAA licences and accreditation criteria.
| | | | | |
| --- | --- | --- | --- | --- |
| Award Leader YWCA | From | 1962 | To | 1968 |
| Asst National Secretary | From | 1976 | To | 1992 |
| National Secretary | From | 1993 | To | 2000 |
| Board Member, National Friends | From | 2000 | To | 2006 |