Congratulations to our DUKEFEST Video Competition Winners
1st Place: Eezu Tan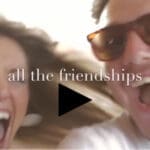 I am a 16 years old, in Year 11 and from Sydney, NSW. I am currently doing my Silver Award, having completed Bronze last year. I like cats and Camembert cheese.
I found that the Duke of Ed Award really resonated with the spirit of overcoming obstacles in life, going outside of your comfort zone, and simply taking part in activities which were so much more than your academic school routine.
The main reason why I entered this competition was just my instinct in giving everything a go. Without meaning to sound cheesy, one of my main weaknesses which is also simultaneously one of my strengths is that I like to take any random given opportunities. You simply never know what could happen, but if you put in 110%, the very worst you'll be rewarded is a learning experience. The second reason (which I didn't explicitly think about beforehand) is because I'm actually interested in marketing/advertising as well as making films. It would be a dream to go into a business-y yet creative and fun career as such. Therefore, taking part in Dukefest was actually a lovely marriage of both my dreams of marketing and filmmaking.
2nd Place: Zachary Wiesel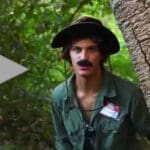 My name is Zac Wiesel. I live in NSW. I am a 17 years old student with a passion for filmmaking.  I have completed Bronze, Silver and I am currently undertaking Gold.
The video was done over two days with my best friend Bradley Mendels. Bradley and I both look at getting involved in Duke of Edinburgh as one of the best decisions we have made. The memories, skills, knowledge and personal growth we have both obtained from participating in Duke of Ed is ten-fold.
We saw the competition as a good way to make an entertaining video which appealed to a wider audience and hopefully by doing so would get more people interested and involved in the Award.
3rd Place: Lachlan Peknice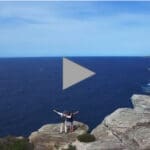 I am 17 years old and live on Sydney's Northern Beaches. I am currently doing the Gold Award, and have really enjoyed completing the Silver Award. This video was shot in many locations on the Northern Beaches including Palm Beach, Pittwater, Whale Beach, Narrabeen (Academy of Sports), and North Head.
The actors in this video include my younger brother, Toby, my friend Josh and my Mum. The entire film was directed and edited by myself, and it came together how I envisioned it.
I have been very interested in photography, which has inspired my passion for videography. Hence, after hearing about this competition I was excited to enter and I wanted to further develop my skills. After completing this video, I have learned many elements including: film planning, directing and editing; which has really allowed me to evolve as a creator.
Runners Up
Jean-Louis Hetu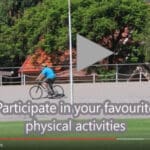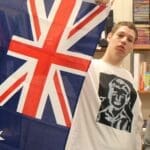 At 15 and on the Autism Spectrum Jean-Louis Hetu of Lower Mitcham South Australia has completed his Bronze and Silver Awards and plans to go on and do his Gold Award.
He says it is hard work but enjoyable and fulfilling. Its fun!
His film was runner up in the Dukefest 2016 Video competition and he was also selected to have his 60 second film included as part of The Duke of Edinburgh's International Award's "60 Films" campaign.
Completing the The Duke of Edinburgh's International Award has provided Jean-Louis with another pathway to develop and has given him self esteem, confidence and a sense of achievement.
Grace Cummins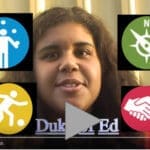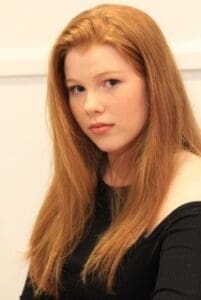 My name is Grace Cummins, I am 16 years old, from NSW and I am in the process of completing the Bronze Award.
I love to make films and I have always loved the idea of the Duke of Ed as I have been a member of Scouts since I was 6. When I saw that there was an opportunity to put both together and have a great time doing it I was jumping at the chance to get in and have a go.
The star actors of my film were my friends Macinley Butson, Benae Kuiper, Alanieta Kennedy and Mary Bul. I would also like to thank my family for their support.
Nikita Papastamatis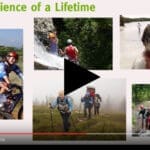 State: NSW
Age: 15
School: St Pius X College, Chatswood
I have completed my Bronze Duke of Edinburgh's International Award and currently participating in Silver. I intend to go on and complete my Gold Award.
This is my first film competition I have entered and I will most likely now enter more.
Film was made using Adobe 'After Effects'