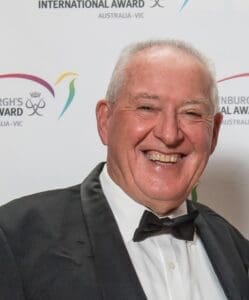 Congratulations to The Hon. Daryl Manzie, National Board Director, and Northern Territory Board Chairman, on his recent appointment to The Order of Australia as a Member (AM).
The Hon. Daryl Manzie AM was elected to the Northern Territory Parliament as the member for Sanderson in 1983 and served as a Cabinet Minister for a period of 18 years during which time Daryl held most portfolios, including 10 years as Attorney General. He then retired from Parliament in October 2001 and continued to be involved in a number of community organisations, many of which he was Chairman.
In 2017, Daryl was appointed Chair to the Northern Territory Committee and to the National Board of The Duke of Edinburgh's International Award – Australia.