"There is more in you than you think"
60 films of 60 seconds showcases incredible stories of Award Participants and Leaders from around the world
Over the past 60 years, The Duke of Edinburgh's International Award has transformed the lives of millions of young people in over 130 countries and territories worldwide.
This year to celebrate the exciting milestone, the International Award Foundation has created 60 films of 60 seconds which tell the incredible stories of Award Participants and Leaders from around the world. You can view the full campaign here.
Six Participants and an Award Leader from Australia feature in the videos sharing the positive impact the Award has on their lives. Their stories are below.
Campaign Trailer: A glimpse of the global Award community
Watch the trailer for a preview of some of the 60 stories.
The theme of the films is "There is more in you than you think".
The Award, encourages young people to pursue their passions, challenge themselves, and unleash their potential.
Michael Dillon AM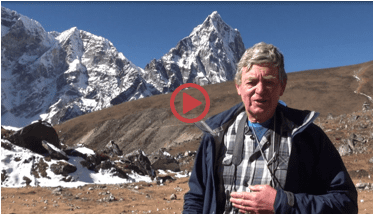 At 69 years old, Michael Dillion AM is one of the oldest (yet, young at heart) Duke of Ed participants selected for the 60th Anniversary film campaign.
Michael is Australia's first Gold Award Holder and one of Australia's leading cinematographers and makers of adventure and expedition documentaries having won more awards in his field than any other individual worldwide. He has been continuously involved with the Award, encouraging young Participants to challenge themselves and achieve their goals.
'Because I have been an adventure filmmaker for over 40 years now I basically haven't stopped doing my Award.'
Michael wishes to take his passion for the camera further, filming a climb of Mount Everest, Mount Blanc and Mount Kilimanjaro from sea level.
Nathan Quelch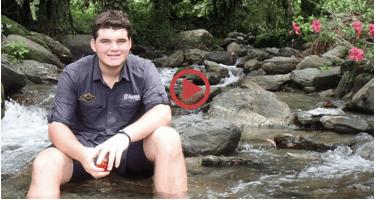 Nathan Quelch is 18 years old and had completed his Bronze and Silver Award, through the QLD Police and Citizens Club (PCYC) Tudor Park.
'The Kokoda track was mentally and physically demanding requiring me to push myself… I learnt that you don't have to be a nominated "Leader"   to lead – you can lead by example, and encourage and support others when they need it.'
The motivation and financial support provided by PCYC and the Duke of Ed to participants like Nathan allow young people to engage in more activities beyond the classroom. Although he has completed his Award, Nathan continues to volunteer at his local PCYC, helping other young people achieve their goals.
Melanie Tran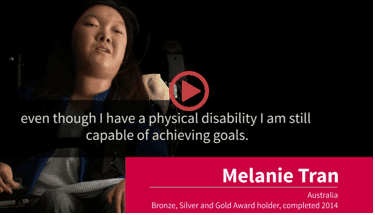 18 year old Melanie Tran has completed all three level of The Duke of Edinburgh's International Award, with the support of her Award Leader at Muscular Dystrophy NSW (MDNSW). She also conducted her Service component at MDNSW, and has since become a key member in their office.
'The main reason I started this Award was because I wanted to prove to myself and everyone that having a disability does not mean I can't succeed and follow my dreams.' 
The Award helped Melanie realize that she is not bounded by her wheelchair, giving her independence to attend her Residential Project camp, socialise with others and build her confidence. The Award has also increased Melanie's employment opportunities and has received a place in a design college, doing a Digital Media with a major in Interaction Design course.
Scott Green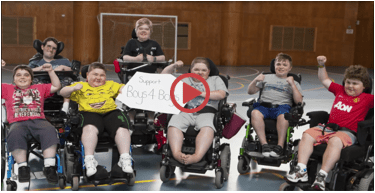 15 year old Scott Green has completed his Bronze Award and is currently in the process of completing his Silver Award.
'People got to know me, particularly the other helpers at Little Athletics… They really embraced me and made me feel like I was meant to be there and were very happy to have me there each week.'
Scott is now more determined than ever to do different things, taking on challenges outside his comfort zone, and being successful in all his endeavours.
His ambition is to become a role model and inspiration for people with disabilities, in particular, people that have Muscular Dystrophy, and would like to work in the travel industry.
Judith Geppert
64 year old, Judith Geppert completed her Bronze Award in 1973 and was lucky enough to meet and chat with the Duke of Edinburgh at her Award Ceremony .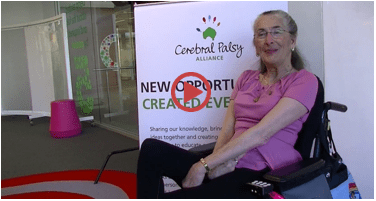 Despite her disability, Judith was determined to do the Award, even completing a Veterinary Nurses' Coarse as well as a First Aid course on her own merits.  For her Adventurous Journey, Judith went Gold Panning at Hills Head, NSW, using her feet to pan as she could not use her hands.
'I proved to myself that I could achieve and do things even though I kept being told I was too disabled…If I want to do something I don't listen to the negative responses. I go ahead and give it ago, I succeed more often then I fail.'
Despite all the hurdles, Judith conquered the tasks and achieved her Award. The epitome of "Never give up", Judith hopes she will be an inspiration to others.
Ashleigh O'Connor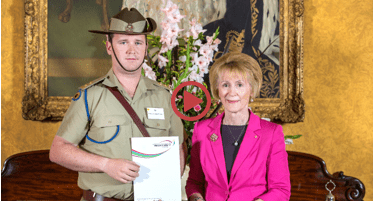 26 year old Ashleigh O'Connor has completed all three levels of the Award and is also an Award Leader at Australian Army Cadets in Western Australia. Ashleigh got involved as an Award Leader as he believes it is a great opportunity for his cadets to get out and achieve new skills whilst being rewarded for the effort that they put in.
'It gives the participants confidence and makes them think outside of the box on how to achieve the requirements for the award…it (the Award) makes them accountable as they are the ones that are completing the award.'
As an Award Leader, Ashleigh is proud of his cadets as they give back to the community, and for him, the greatest achievement is watching his cadets develop get rewarded for their efforts.
Jean- Louis Hetu
Jean-Louis, 14 years old, has recently completed his Bronze Award. For his Physical Recreation section, Jean-Louis stepped out of his comfort zone to learn boxing at his local gym.
Although it was difficult, he persevered and became an inspiration for others around him. His strong willpower and charismatic personality, made him a favourite around the gym. His efforts during the Award has increased awareness about autism in his local community.
'It has given me self-esteem and confidence. It has also given me new community engagement skills.'
Jean-Louis recently attended the World Autism Festival in Canada representing and meeting with the British Columbia & YUKON Duke of Edinburgh Award Community.